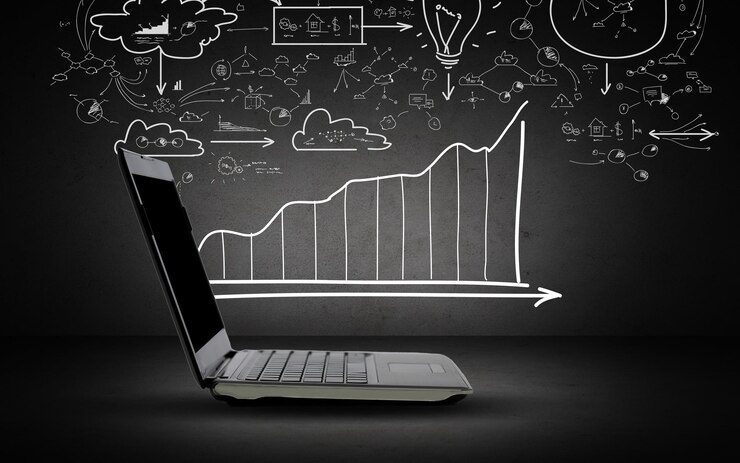 Today, almost all businesses are utilizing digital marketing to create brand awareness, impact, and drive customers. It is not only the big businesses and brands that can benefit from online marketing but also the small businesses can benefit immensely from digital marketing.
Even though there are small businesses that are active in digital marketing, some small businesses are still postponing it due to various reasons like lack of time and knowledge or limiting themselves to one particular kind of marketing. In addition to that, some businesses assume that as they are a small business, they require a small manageable number of customers. In fact, this approach is not right and may even prevent the growth of small businesses.
Hence, it is advisable that every small business should utilize the potential of digital marketing to promote their business. With digital marketing, you can increase your online presence, or in other words, you can make yourself accessible to the people whom you are trying to reach in order to offer your products or services. This increases the chances that the scope of your business will reach well beyond your walls.
However, the common practice is that many startups and small businesses opting for traditional methods of marketing, but the results with traditional methods are very slow and will be able to attract customers at a local level only. But, by adopting digital marketing, small businesses will be able to attract a large number of audiences.
Digital marketing costs considerably less and is considered to be a cost-effective way to transform your business. Many forms of digital marketing permit you to convey your brand and reach a wide target audience even when your spending plan is very close.
Digital marketing can help small businesses in the following ways.
Helps in conversion, as a result, increases revenue –The conversions with digital marketing are higher when contrasted with other forms of marketing. So, small businesses should make efforts to draw effective digital marketing strategies that aim for higher conversions. When conversion rates increase revenue also increases. Several studies report that companies that use social media are likely to generate 78% more business when compared to companies that do not use social media marketing. A combination of content marketing with other marketing strategies brings a high response and as a result impacts the revenue.
Helps in building brand recognition and increasing brand reputation
You can implement digital marketing to gain maximum possible clicks to your websites and marketing platforms. Over time, more people will start to recognize your brand and when you offer them what they are exactly looking for, the reputation of your will brand increases, as a result, you can gain the trust of your customers.
 Helps in Influencing marketing 
One of the most important digital marketing channels is social media marketing. Social media marketing involves the use of social media platforms such as Facebook, Instagram, Twitter, LinkedIn, Pinterest, YouTube, and Snapchat to connect with your audience with an aim to build the brand, boost sales, and drive website traffic. In fact, social media marketing can greatly influence the general public. Social media platforms have brought forth influencers. These influencers are capable of influencing the decision of the general public. This eliminates the need for the companies to endorse celebrities to boost sales of the product or service. The beauty of influential marketing is that even ordinary people can become influencers and generate interest for millions of people.
Helps in Influencing buyers
Digital marketing sets out a mix of digital techniques that influences the decision of potential customers. Call to action (CTA's) will guide the users on what to do next. This helps small businesses to accomplish more conversions.
Provides Measurable Results
With the help of specific tools, it is possible to easily measure results for each and every digital marketing platform. This in turn will help you to evaluate performance and make better decisions.
By implementing digital marketing, you will be able to engage with your prospects. You can start a conversation with them on social media or a blog. You can start to get to know them by conducting a survey and paying attention to their comments or their responses to surveys.
Good interaction with the customers will help you to build a strong relationship with them. Subsequently, you will become a trusted partner. This, in turn, will help make your small business successful.